Most students still don't realize how easy it is to cook. We expect it to take time, work and skills that we don't have, but that's far from the truth. Do you have a pot, stove, knife and cutting board? That's all you need!
Here are three simple recipes that I often turn to when I'm hungry, busy, and don't want to overcook. It should be noted that the spice suggestions are low to accommodate milder tastes, but feel free to increase the measurements as needed.
1. Mujadara
It's a streamlined take on the classic Lebanese dish which I think makes it perfect for a quick meal. In an authentic setting, it would be served with a selection of delicious sauces, but this is meant to be an easy weeknight dinner. If you choose to sauté your onions rather than caramelizing them, this dish will take an hour to make, and you only need to be around for about half that time.
What you will need:
1 cup dried lentils

1 cup dry rice

2 tablespoons olive oil

2-3 large yellow onions

3 cups broth, your choice

1 teaspoon of cumin

1 teaspoon chilli

½ teaspoon ground cloves

Salt to taste, according to your choice of broth
What you will need to do:
Slice your onions as thinly as possible. This will speed up cooking and achieve a more pleasing texture.

Add olive oil and onions to the pot. Turn over low heat.
You will caramelize the onions for the best flavor, but this can take up to an hour. If you want to sauté the onions to save time, skip to step four.
If you caramelize the onions, then congratulations! Your patience will be rewarded. Stir them frequently for about an hour, or until they turn golden brown and are slightly sticky.

Once your onions are cooked, add the spices, liquid, rice, and lentils to the pot and stir them together. This is where you want to check the salt content of your broth.

Cover the pot with a lid and bring to a full boil. Once boiling, lower the heat and simmer for about half an hour.

Leave to cool, then serve.
2.Dal
"Dal" is a Hindi word that roughly translates to lentil, at least for our purposes. Although this recipe is not really authentic, it is made in the spirit of Indian cuisine. I prefer to eat this over rice, but it works just as well on its own. There are endless variations of recipes using this ingredient, and so this name is a bit simplistic, but so is the recipe.
What you will need:
A cheese grater or knife as a substitute

A colander or colander

1 cup dried lentils

1 can crushed or diced tomatoes

4 garlic cloves

½ cup milk or cream, your choice

1 tbsp fresh ginger or about ¼ tsp ginger powder

½ teaspoon cayenne pepper or more for a spicier dish

1 teaspoon ground cumin

Salt and pepper to taste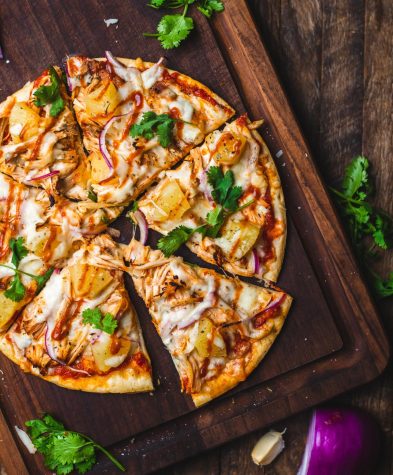 What you will need to do:
Put the lentils in the saucepan with enough water to cover them and bring to a boil. Save them until soft and tender. This should take about ten minutes.
If you are using the powdered spice variety, skip to step three.
While the lentils cook, grate or mince your ginger and mince the garlic.

Drain the lentils and return them to the pot. Add spices, ginger and garlic. Turn on the stove to medium heat.

Add the tomatoes and about a cup of water. Stir and simmer for about half an hour with the lid on the pan.

Remove the lid and make sure the lentils are tender and thick. Add your cream or milk, turn off the heat and serve.
3. Cajun Cabbage, Sausage and Noodles
I got this recipe from a friend in Louisiana, where the dish is a beloved comfort food. He refused to share his spice blend with me so I was forced to approach his ingredients, but feel free to substitute yours. It's easy to make and it's delicious! This dish is best served topped with green onions and your favorite Louisiana hot sauce.
What you will need:
12 ounces smoked sausage

½ head of cabbage

½ bag of egg noodles (about 8 ounces)

Green onions to taste

Hot sauce to taste

Butter to taste

1 teaspoon smoked paprika

½ teaspoon of oregano

½ teaspoon of thyme

¼ teaspoon cayenne pepper

¼ teaspoon garlic powder

¼ teaspoon onion powder

1 tablespoon cooking oil, your choice

Salt to taste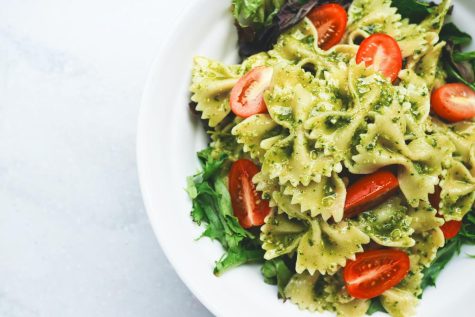 What you will need to do:
Boil the noodles.

Finely grate the cabbage, mince your sausage and assemble the spice mix.

Drain the noodles and add the oil and sausage to the pan. Set your skillet to medium heat.

Once the sausage is browned, add the cabbage and spices to the pot with about ¼ cup of water.

Once the cabbage has softened, add the noodles and butter and salt your dish.

Finally, slice the green onions and sprinkle them on top.